The Autonomous Cultural Centre – AKC Medika, although institutionally never recognized as such – has been a stronghold of independent culture of Zagreb and, in lack of adequate infrastructure (i.e. other local independent cultural centers with numerous yet affordable artist studios and event halls) – often is the only refuge for many volunteers, artists, activists and cultural workers who might have no other options for their work in culture, volunteer activities and / or artistic activity. The AKC Medika complex, like most of the older buildings in the city center, suffered significant damage in the earthquake that hit the city of Zagreb March 22nd 2020, rendering parts of cultural venues temporarily or permanently unusable. Given the fact that the AKC Medika venue is owned by the City of Zagreb, which is continuously collecting full monthly rent from the venue users, the City of Zagreb is the only entity with the power to repair the venue. Any further delay in repairs to the building complex will potentially result in permanent damage and unserviceability of parts damaged by the earthquake which will in consequence result in the eviction of many individuals and collectives of the Croatian cultural community, with slim to no alternatives for the continuation of our work.
In 2020, AKC Medika counts up to 223 venue MEMBERS; the cultural programs annually normally average up to 35,000 VISITORS in about 200-400 EVENTS yearly.
Urgent repairs (which have already been delayed three times by the City – in May, June and July) are key to stopping further deterioration of AKC Medika. It is also necessary for the City of Zagreb to immediately stop collecting monthly rent for the venue spaces put out of use. Charging for the use of unusable studios is illogical and realized only to the detriment of AKC members who, given the inability to work on their art and projects due to the earthquake damage and the COVID-19 global crisis – are not able to cover their rent. The City's reasoning to continue charging rent for damaged studios is the lack of a formal "lease agreement", even though AKC Medika organizations inquired on and requested this document since 2015, to no avail. The City of Zagreb states it cannot provide a lease agreement since AKC Medika does not fulfill necessary fire regulations (!), which in this case – can be provided for and fulfilled only by the owner – the City of Zagreb itself.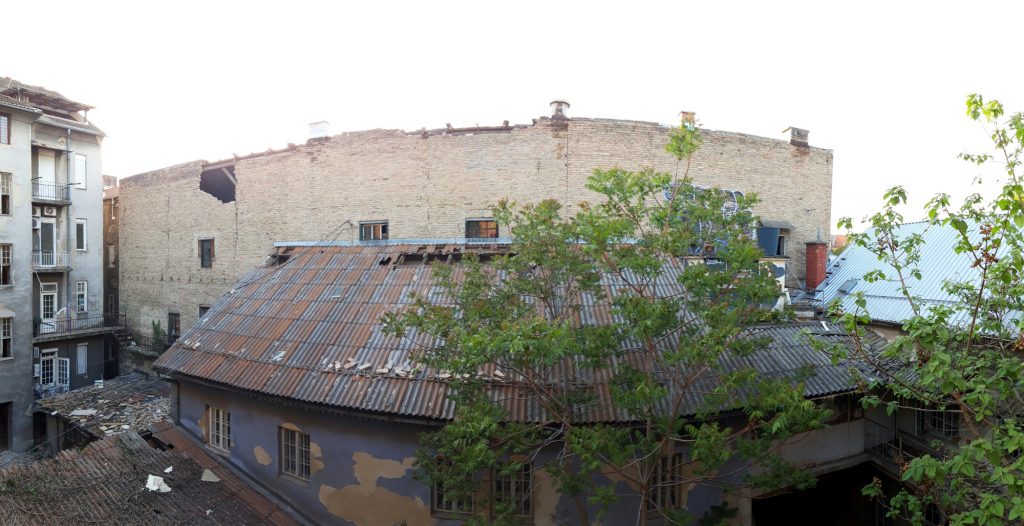 Hopefully there will be no need for a further call to action on our side but further updates will be extended in and updated via the Croatian variant of the text: attack.hr/medika-ostaje-2020 
Thank you for your attention, patience and your support while we try to sort out this unfortunate situation adding to our shared troubles and the chaos 2020 has brought us all.
#medikaostaje / #medikastays
#staykind #staysafe
Contact: medika.ostaje@gmail.com
Imaš nadopunu, ispravak, bolje fotke, galeriju / video / dojam? Klikni ovdje i javi nam!